www.birleygatescamping.com
142 West River Road South, Brant, Ontario N3L 3E2 (Paris, Ontario)
Camping along The Grand River in Paris, Ontario
Spacious campsites in a tranquil setting along the banks of the Grand River in Paris
A part of beautiful Brant County, near Brantford, Ontario. A 3 minute drive into Paris. Very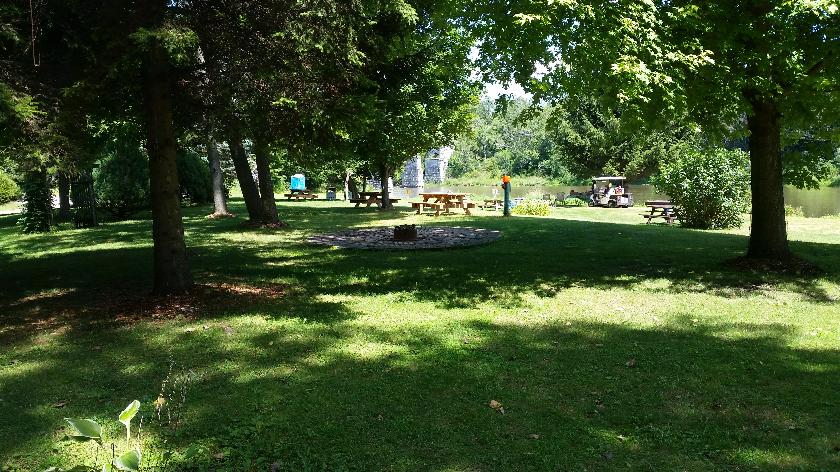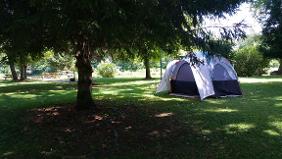 Camping
Enjoy our spacious campsites in a beautiful park setting in Paris, Ontario.
The campsites include a picnic table, fire pit, and a community picnic shelter.
Great for tenting or small trailers.
Firewood sold onsite.
Consider travelling down river to reach your camping destination.
Option to stay in a trailer already set up on your site for a more luxurious stay!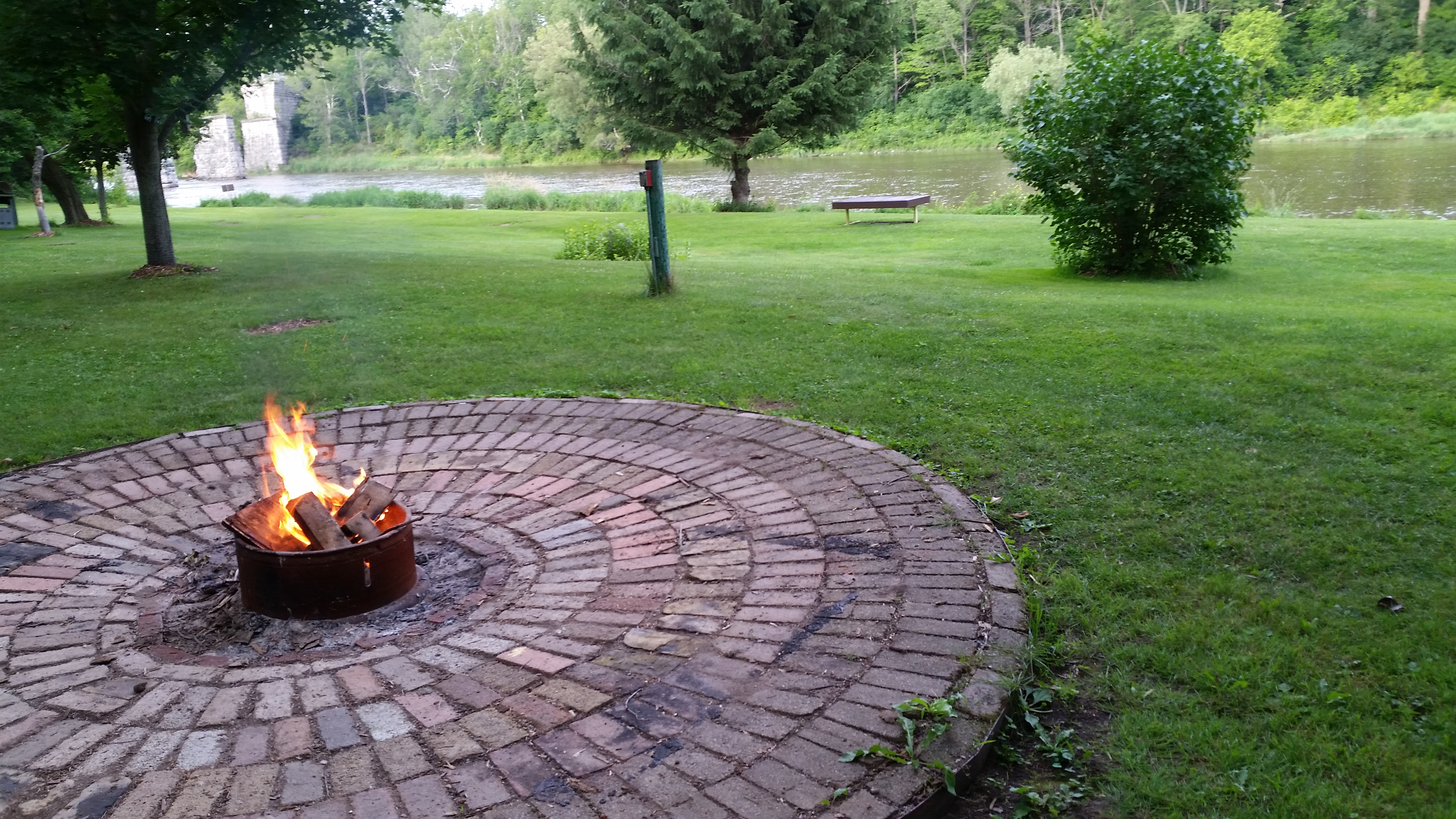 COME FOR THE DAY
Birley Gates park features easy access to the Grand River for those who love to fish.
Or, bring the family for a picnic, play badminton, horseshoes, soccer, children's playground, etc. Stroll the walking trails, or relax and watch the boaters paddling downriver.
Dawn to dusk day pass - $3.00/person.
You will take in the scenic view of The historic Three Sister's (link) retired Grand Trunk railway pillars which date back to 1852.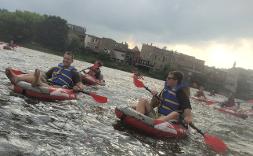 boat to the park
Connect with grandriverrafting.ca to book your day on the water with this popular outfitter company.
You'll park at Birley Gates, be shuttled upriver then launch into the river. The staff at Grand River Rafting Co. will take great care of you. Watch for the towering Three Sister's pillars which mark your exit at The Birley Gates park. There you can enjoy the park and picnic area before you return to your car.
Consider incorporating the boating event into your camping stay.